Thomas P. Monath
2023 GOLD MEDAL AWARDEE
Thomas (Tom) P. Monath, MD, is internationally recognized for his work in both virology and vaccinology. His four decade-long career covering multiple functional areas of vaccine development began in the U.S. government, following which he joined the biotechnology sector. An expert in arboviruses, he is credited with bringing several innovative vaccines into clinical development including those for Ebola Zaire, smallpox, West Nile virus and influenza. Four of his vaccines are now licensed and commercialized.
After graduating from Harvard University which he attended as both an undergraduate and medical student, Dr. Monath was awarded a virology fellowship at the University of Ibadan in Ibadan, Nigeria. "I was always fascinated by tropical diseases," he says. During his time in Nigeria one of his first experiences was working on a yellow fever epidemic in Africa. "Of course, there was a vaccine for that disease. I saw how a vaccine was used in an epidemic situation to control the disease, and I thought that was fabulous."
After serving as part of the uniformed services Division of Vector-Borne Viral Diseases at the Centers for Disease Control and Prevention (CDC), he switched to the U.S. Army to learn vaccine development, and retired as colonel after serving as Chief of the Virology Division at the U.S. Army Medical Research Institute of Infectious Diseases (USAMRIID). In over 20 years in public service, he was deeply engaged in field research of emerging viral diseases such as viral encephalitis, dengue, yellow fever, and Lassa fever affecting underserved countries in Africa and Latin America and was responsible for uncovering the rodent host reservoir of Lassa fever.
Entering the private sector, Dr. Monath became Chief Scientific Officer and an Executive Director of Acambis, where he developed a novel platform for vaccine development (ChimeriVax™). He brought three human and one veterinary vaccine through regulatory approval, including the ACAM2000® smallpox vaccine, which was recently used to protect against mpox. He became a partner at what is now called Kleiner Perkins, a leading venture capital firm, where he oversaw investments in the vaccine space, served as Chief Medical Officer for two ventures, and, with his partners, helped to establish Biomedical Advanced Research and Development Authority, often referred to as BARDA. He then moved on to become Chief Scientific Officer and Chief Operating Officer of BioProtection Systems, a subsidiary of NewLink Genetics Corporation, where he led the development of an Ebola Zaire vaccine in partnership with Merck and spearheaded the development of a new Zika vaccine.
Currently, Dr. Monath is managing partner and chief scientific officer at Crozet Biopharma which, among other R&D initiatives, is working on a vaccine for the Nipah virus. He serves on the boards of Juvaris, Sentinext Therapeutics, and US Biologic, and sits on the scientific advisory boards of RapidMicro Biosystems, Vaxxinity, Hookipa, and Vaxcyte.
Among the many prestigious awards he has received are the Nathanial A. Young Award (1984), the Richard M. Taylor Award (1996), the Walter Reed Medal (2002) and the James H. Steele Gold-Headed Cane Award (2015). He has served on numerous government and international committees on infectious diseases, biosecurity, World Health Organization expert committees, and the U.S. National Vaccines Advisory Committee. He is past president of the American Society of Tropical Medicine and Hygiene and an elected fellow of the Society. He has published more than 425 scientific papers, six books on virology and vaccine development, and has 35 patents to his name.
---
Sangwe Clovis Nchinjoh
2023 RISING STAR AWARDEE
Sangwe Clovis Nchinjoh, MD, MPH, MS, is a public health physician and researcher based in Cameroon with more than five years of leading and coordinating high-impact multi-stakeholder programs. His work primarily focuses on generating evidence on the best approaches to identifying, mapping, and vaccinating zero-dose children in missed communities.
As an associate with the Clinton Health Access Initiative and founder of Rural Doctors, Dr. Nchinjoh conducts research and pilot interventions to generate evidence and support the Cameroon Ministry of Public Health to make data-driven decisions on vaccination equity and uptake in hard-to-reach and conflict settings. Based on the outcome of some of this work, he participated actively in developing a national catch-up vaccination policy guide and led the design of an evidence-based strategy for vaccinating zero-dose children in missed communities. In addition, he used these findings to inform the 2023-2028 National Vaccination Strategy and Cameroon's Gavi full portfolio planning process.
Dr. Nchinjoh has led the mapping of zero-dose children and communities typically left out of traditional immunization programs in Cameroon. Using geospatial analysis and the World Health Organization's Behavioral and Social Drivers framework, he investigated factors affecting immunization coverage among these populations in collaboration with colleagues at CHAI. He leveraged the results to develop and test service delivery models in sample communities in all ten regions in Cameroon through a pilot intervention funded by Gavi, the Vaccine Alliance. More than 8,500 zero-dose children in 20 target health areas were reached. He recorded remarkable results in increasing vaccination demand by enhancing access to primary healthcare services in the hard-to-reach Manoka district, a remote island. It raised the district's childhood vaccination coverage from 15.4% to 70% and improved access to maternal and child health care.
Moreso, Rural Doctors, which he founded to improve access to primary health care services in rural areas, has adopted the Community-Oriented Primary Health Care (COPC) framework to develop community-centered integrated health service delivery packages for community health workers to generate childhood vaccination demand where there are no health facilities.
Dr. Nchinjoh earned his MD from the University of Buea, a Master's in Public Health from the Hebrew University of Jerusalem, and recently completed a Master of Science degree in Health Care Management from Unicaf University.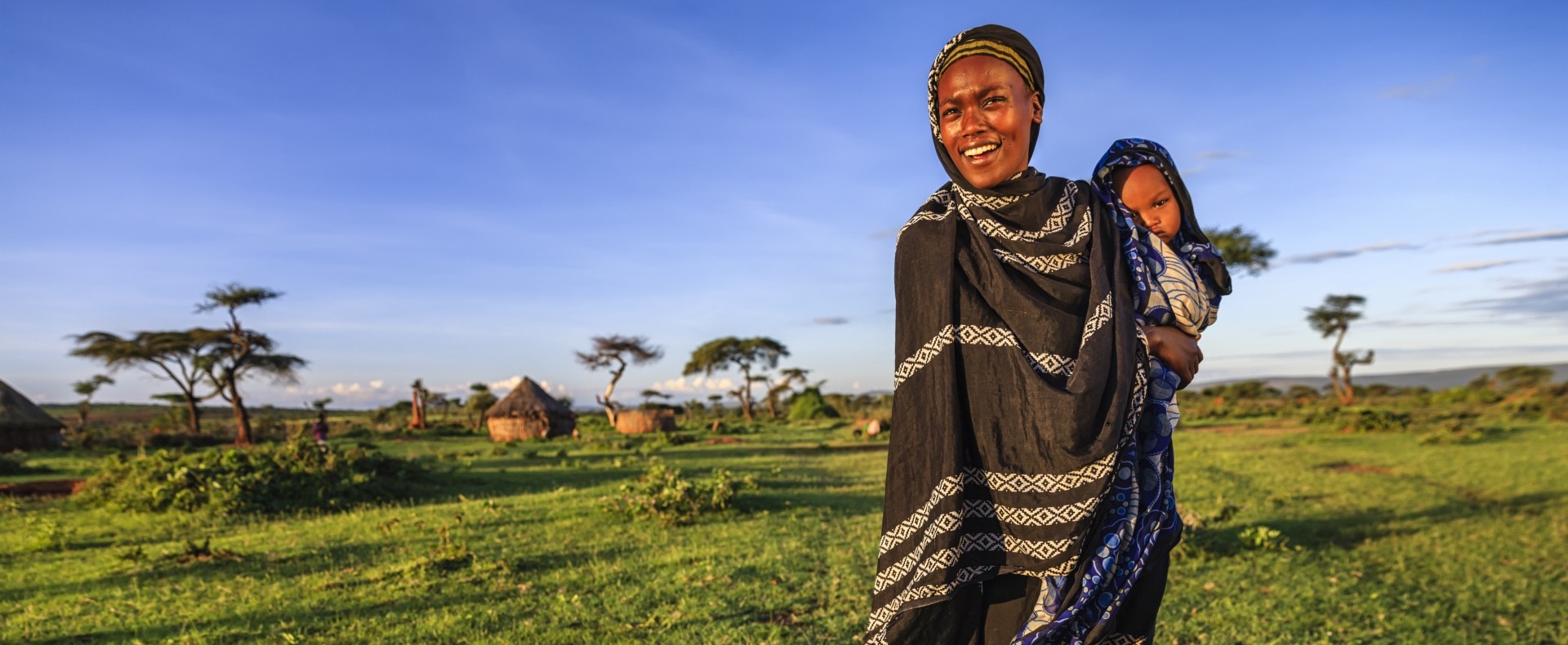 Our Mission
We make vaccines more accessible, enable innovation and expand immunization across the globe.