Privacy Policy
Last updated: September 1, 2022
This Privacy Policy describes the collection, use, and distribution of your information by Albert B. Sabin Vaccine Institute, Inc. ("Sabin", "we", "us", "our"), and applies to any website or digital service operated by Sabin that links to or refers to this Privacy Policy or offline interactions ("Service", "Services"). The privacy of visitors to our Services is of utmost concern to us.
This Policy explains when and why we collect personal information about you, how we use it, the conditions under which we may disclose it to others, how we keep it safe and secure, and your rights and choices in relation to your information.
Information We Collect
We obtain information about you in the following ways:
Information you give us directly: We collect information that you provide us. For example, we may obtain information about you when you take part in one of our events, make a donation, apply to volunteer for us, or when you sign up to receive one of our electronic mailings such as newsletters. This includes the following categories of information:
Contact Information, including name, email address, telephone or mobile phone number, or address;
Commercial information, including records of donations;
Transaction and Billing Data, such as bank account and payment card details, and the billing address that you provide when you make a donation;
Correspondence you send to us, such as through the "Contact Us" form on our website or by emailing us directly.
Information we obtain from other sources: We may receive information about you from publicly and commercially available sources, as permitted by law, and we may combine this with other information we receive about you. You should check any privacy policy provided to you where you give your data to a third party.
Information that is automatically collected: We may also automatically collect information that your browser sends whenever you visit our Services ("log data"). This log data may include information such as your computer's Internet Protocol ("IP") address, device type, device and advertising identifiers, browser type, browser version, operating system, time zone settings and locations, the pages of our Service that you visit, the time and date of your visit, the time spent on those pages and other statistics.  We may also collect geolocation information derived from your GPS, WiFi and Bluetooth signals, IP address, and other device information.
Cookies
We and our third-party advertising partners use cookies, pixel tags, Local Shared Objects, and other similar technologies to automatically collect information from your browser or device. For example, we may use cookies and similar technologies to help you login to the website. Cookies are small bits of information that are stored by your computer's web browser. Pixel tags are very small images or small pieces of data embedded in images, also known as "web beacons" or "clear GIFs," that can recognize cookies, the time and date a page is viewed, a description of the page where the pixel tag is placed, and similar information from your computer or device. Local Shared Objects (sometimes called "Flash Cookies") are similar to standard cookies except that they can be larger and are downloaded to a computer or mobile device by the Adobe Flash media player. By using the Services, you consent to our use of cookies and similar technologies.
Cookies and other similar technologies are used on our Services to enable us to improve our Services and serve our mission, for example:
To enable us to understand how visitors use the Services, e.g., whether people are browsing using a mobile device and what pages they look at and for how long, so that we can improve any areas.
To enable you to donate easily. Cookies allow us to track your visit to our Services and keep you on a single server during the session.
To track how you came to our websites so that we can measure the effectiveness of any marketing campaigns we run.
To enhance our Services with content from other Services, e.g., YouTube videos and Twitter.
You may be able to refuse or disable cookies by adjusting your web browser settings. Because each web browser is different, please consult the instructions provided by your web browser (typically in the "help" section). Please note that you may need to take additional steps to refuse or disable Local Shared Objects and similar technologies. For example, Local Shared Objects can be controlled through the instructions on Adobe's Setting Manager page. If you choose to refuse, disable, or delete these technologies, some of the functionality of the Services may no longer be available to you.
Use Of Information
We may use the information we collect about you for various purposes, including:
Providing you with the services or information you requested.
Processing requests you have submitted.
Carrying out our obligations under any contracts entered into between you and us.
Keeping a record of your relationship with us.
Conducting analysis and market research so we can understand how we can improve our services.
Dealing with entries into a competition.
Seeking your views or comments on the services we provide.
Notifying you of changes to our Services.
To communicate with you, including sending you responses to your questions or communications which you have requested and that may be of interest to you, such as information about campaigns, fundraising appeals, activities, and promotions.
Processing financial donations.
Processing job applications.
Enforcing our legal rights.
Analyzing and improving the Services.
Marketing and advertising to you, including analyzing your information to understand what communications and ads would be most interesting to you.
Sharing Of Information
Depending on how you use our Services, we may share your information in the following circumstances:
Service Providers: We may share your information with service providers (such as payment processing providers) that help us provide services to you. These service providers are bound by contractual terms or similarly enforceable safeguards that determine how they may use your information.
Aggregate Information: We may disclose to third parties aggregate visitor information about our Services that does not specifically identify you. This information may include the total number of visitors to the Services and referring websites. This aggregate data may be used to encourage funding partnerships and for related reasons.
For legal reasons or to protect our users and Services: We may disclose your information to other parties to comply with the law or respond to legal process or an appropriate request for cooperation by a government entity, to prevent fraud or verify and enforce compliance with the policies or terms governing the Services, and to protect the rights, property, or safety of us or our respective affiliates or employees.
In connection with a change in ownership or control: We may share your information in connection with a corporate transaction, such as a merger, consolidation, or in the unlikely event of bankruptcy.
We may otherwise share your information when you consent to or request such sharing.
If you access third-party services, such as Facebook, Google, or Twitter, through the Services to share information about your experience on the Services with others, these third-party services are outside of our control. These third-party services may be able to collect information about you, including information about your activity on the Services and they may notify your connections on the third-party services about your use of the Services, in accordance with their own privacy policies.
Sabin does not sell your personal information. In addition, Sabin will not send mailings to our donors on behalf of other organizations.
Retaining Your Information
We keep your information for as long as is necessary for the purposes it was collected for. The length of time we retain your personal information for is determined by operational and legal considerations. For example, we are legally required to hold some types of information to fulfill our statutory and regulatory obligations, such as tax or accounting purposes.
Protection of Information
We implement reasonable technical, administrative, and physical measures intended to secure your information. Although we take steps to protect your information, no website, Internet transmission, computer system, or wireless connection is completely secure. As a result, while Sabin strives to protect your personal information and privacy, we cannot guarantee the security of any information you disclose or transmit to us online and cannot be responsible for the theft, destruction, or other inadvertent disclosure of or access to your personal information. Please note that information collected by third parties may not have the same security protections as information you submit to us, and we are not responsible for protecting the security of such information.
Your Rights
You may have the right, in accordance with applicable law, to object to or request restriction of processing of your information, opt-out of sale or sharing, and to request access to, rectification, erasure, and portability of your information or more information about our information practices, although this could affect our ability to provide you with the services you have requested. If you wish to exercise your rights, please contact us using the information in the "Contact Us" section below. Once we receive your request, we may verify it by requesting information sufficient to confirm your identity.
Links To Other Websites
Our Services contain links to other related sites. Please be aware that these links are provided as a service to our visitors, and our Privacy Policy does not apply to these linked sites. We encourage our visitors to review the privacy statements of any linked website. This Privacy Policy applies solely to the Services.
Children
Sabin does not knowingly ask children ages 13 and under for any information. Visitors 13 and under should ask their parent or legal guardian for assistance when using the Services and should not submit any personally identifiable information to the Services.
Changes To This Privacy Policy
This Privacy Policy was last updated on the date shown at the beginning of the Policy. We may update this Privacy Policy from time to time. By using the Services, you signify your agreement to this Privacy Policy. Further, your continued use of our Services following the posting of changes to this Privacy Policy will mean you accept those changes.
---
Contact Us
If you have any questions, comments, or concerns with this Privacy Policy, you can contact us via email at sabin@sabin.org or regular mail at:
Sabin Vaccine Institute, 2175 K Street, NW
Suite 400
Washington, DC 20037
United States
Disclaimer
Information contained on our Services should not be considered medical guidance or professional advice. If you come upon information on our Services that is outdated or that you consider inaccurate, please e-mail us at sabin@sabin.org so that we may consider appropriate changes.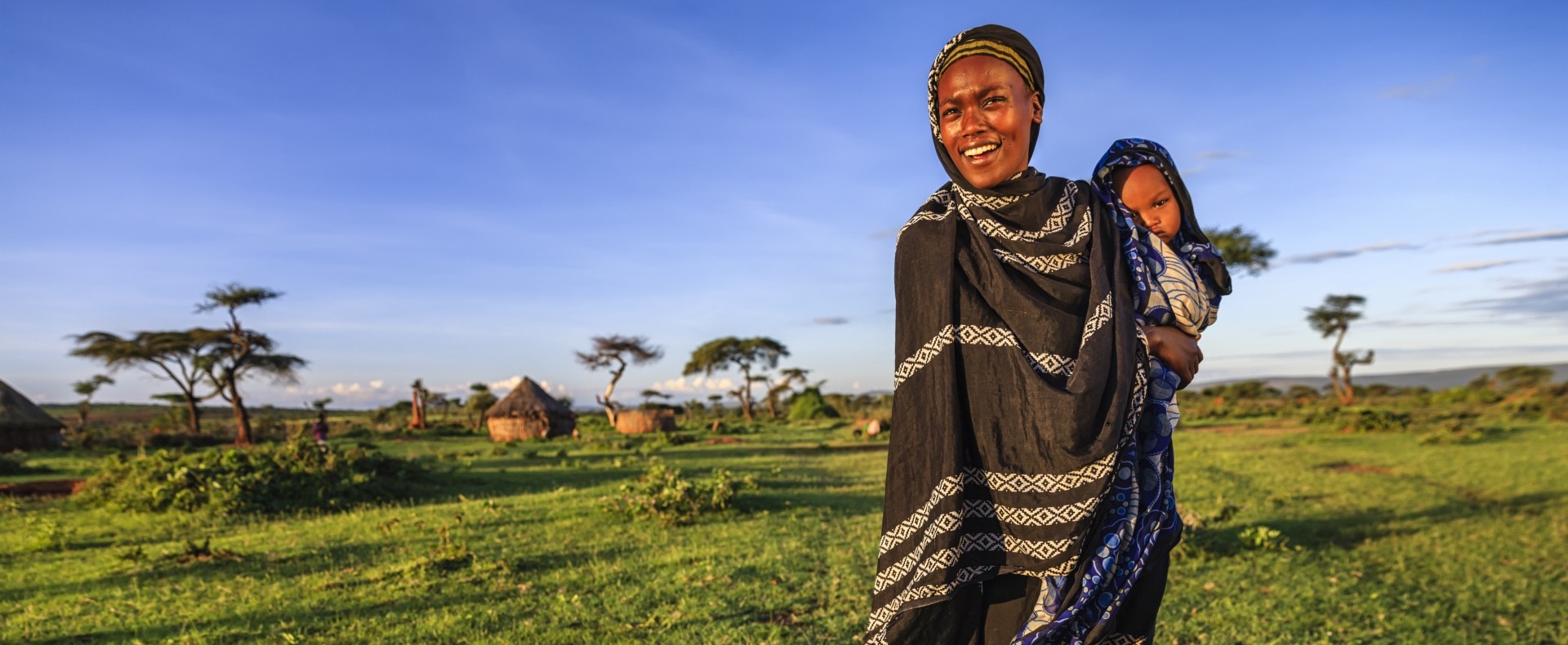 Our Mission
We make vaccines more accessible, enable innovation and expand immunization across the globe.