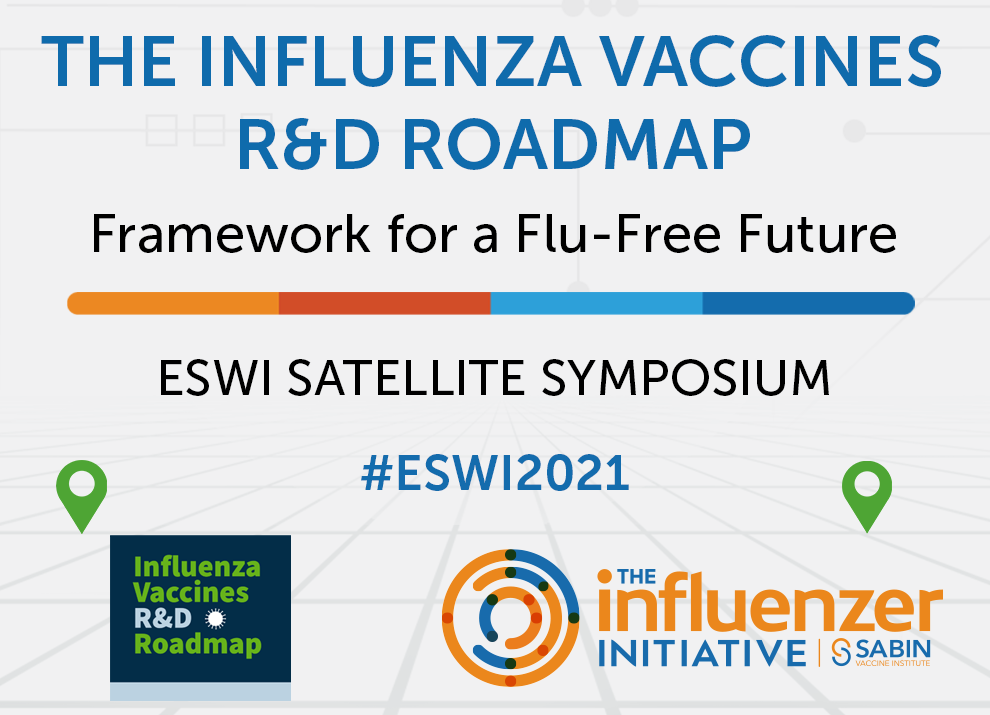 On December 6, 2021, Sabin's Influenzer Initiative and the Influenza Vaccines Roadmap Initiative hosted a satellite symposium at the European Scientific Working Group on Influenza Conference. Watch the recording, "Road to a Flu-Free Future" for the panel discussion moderated by Sabin's Vice President of Vaccine Innovation & Global Immunization, Stacey Knobler and CIDRAP Director, Mike Osterholm.
---
Watch the session recording
ESWI Satellite Symposium 2021: Framework for a Flu-Free Future
The Influenzer Initiative, in partnership with the Influenza Vaccines R&D Roadmap Initiative, hosted a satellite symposium at the 2021 conference of the European Scientific Working Group on Influenza (ESWI) to explore current efforts to reimagine and transform the vaccine ecosystem in the interest of advancing next-generation influenza vaccines and future pandemic prevention.
The symposium, which was attended by one in four ESWI participants, focused on the Influenza Vaccines R&D Roadmap (IVR), released in September 2021. The IVR lays the foundation for a decade-long effort to prioritize R&D activities aimed at improving seasonal influenza vaccines and developing durable and broadly protective or universal influenza vaccines, as described in our blog and video.
A screening of that video, entitled "Roadmap to a Flu-Free Future," kicked off the symposium. Afterward, Stacey Knobler, Vice President of Vaccine Innovation and Global Immunization at the Sabin Vaccine Institute, and Mike Osterholm, Director, Center for Infectious Disease Research and Policy (CIDRAP) moderated a panel discussion featuring the following experts, who represent diverse perspectives on vaccine research, development, and delivery:
Cherry Kang, Professor, The Wellcome Trust Research Laboratory, Christian Medical College Vellore
Patrick Tippoo, Head of Science and Innovation, Biovac; Executive Director and founding member, African Vaccine Manufacturing Initiative (AVMI)
Joe Bresee, Director, Respiratory Virus Prevention Programs, Center for Vaccine Equity, Task Force for Global Health
Ethan Settembre, Vice President, Research at Seqirus
Josie Golding, Epidemic Research Lead, Research Programmes, Wellcome
John Lim, Executive Director, Centre of Regulatory Excellence, Duke-NUS Medical School Singapore; Chairman, Consortium for Clinical Research & Innovation Singapore
Rajeev Venkayya, President, Global Vaccine Business Unit, Takeda Pharmaceutical
Key topics discussed in the symposium, which can be viewed in its entirety in the recording, include:
Making vaccine equity and access part of the development process
Taking advantage of immune imprinting in flu vaccine design
Uncovering and addressing the specific immunological and epidemiological needs of low- and middle-income countries (LMICs)
Challenges and opportunities for building vaccine ecosystems in LMICs
Prospects for mRNA flu vaccines
COVID-era regulatory advances, prospects for regulatory harmonization and their impact on flu vaccine development
The Influenzer Initiative will continue in 2022 to highlight and explore key priorities defined by the IVR. Watch this space for updates and opportunities to engage with this crucial effort.
Latest Influenza Resources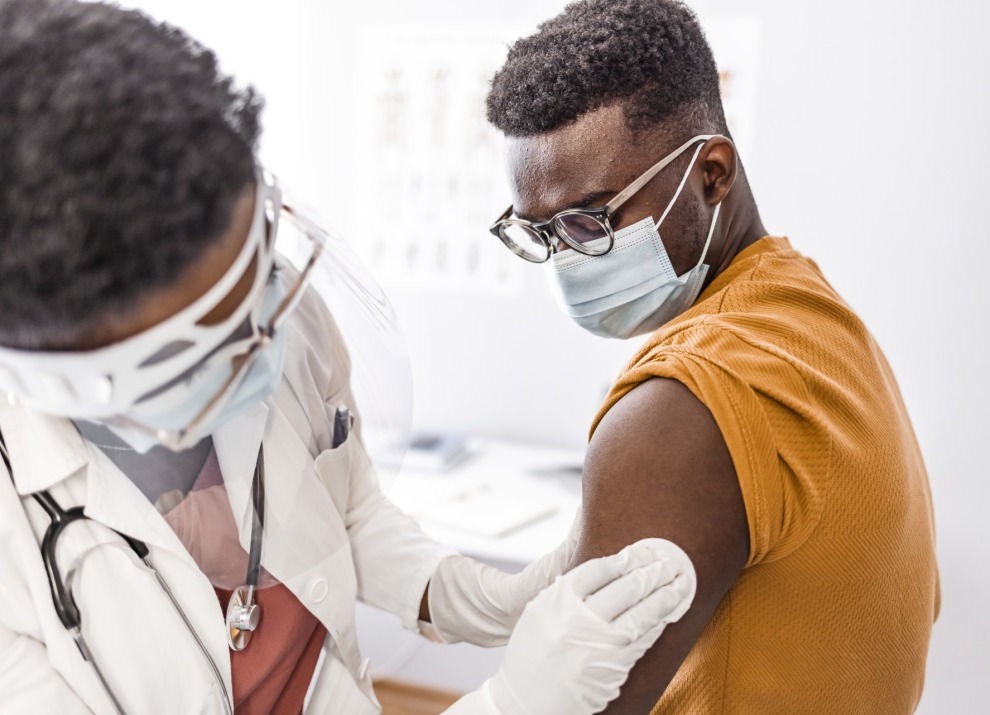 Influenzer Documentary Series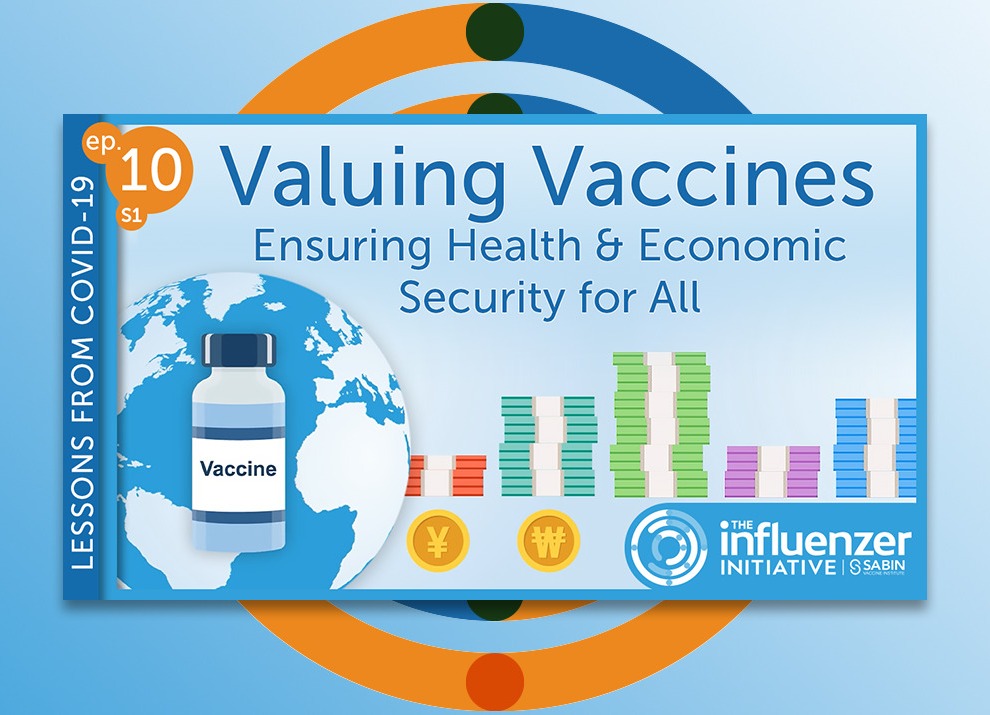 Influenzer Documentary Series