BRAVE & BOLD
Immunization Advocacy Champion Increases Access to Women's Health in Northern Uganda
Aidah Nagirinya is a registered Nurse and a District Coordinator for Maternal, Child Health and Nursing services in Kalungu District, Rural Uganda. She was one of seven nurses to win a 2023 Immunization Advocacy Champion award from Nursing Now Challenge and the Sabin Vaccine Institute. The Nursing Now Challenge Global Solutions Initiative (NNCGSI) is a campaign to expand nurses and midwives efforts, elevate their voices and perspectives, and influence discussions and decisions on improving vaccine acceptance and demand in their communities and around the world 
Aidah is also a 2021 D-prize winner and team lead for Screensavers initiative, an equity project that contributes to reduction in morbidity and mortality due to cervical cancer by increasing access to cervical cancer screening using visual inspection with acetic acid (VIA)  among populations with unmet need.
Aidah is currently pursuing a Masters in Public Health at The University of Manchester, UK.
Q: How did you know you wanted to be a nurse? Did you have nurses in your family?
I am the first Nurse in my family. The motivation to become a Nurse came from a personal experience. As I grew up, my mother often got sick, so we kept in and out of hospital. While at the hospital I would spend a lot of time with nurses as they cared for her and even learned some of the procedures in Mum's care like stopping a drip, emptying a urinary bladder, and turning a patient. The satisfaction that came with my involvement in caring for her while at the hospital and when we went home ignited in me the desire to be a nurse.
Q: Please describe what it takes to be a nurse in Uganda (how long a course of study, exams for employment or certification) and what your practice is like in Kalungu District.
The nursing profession in Uganda has various levels with certificate being the lowest, followed by diploma, degree, masters and doctor of nursing. One may enroll directly on degree program or can progress from certificate all through up to Doctor of Nursing. On completion of training, every nurse, regardless of the level, must register with the Uganda Nurses and Midwives Council to obtain license to practice and must renew their licence every 3 years. As an assistant District health Officer in charge of maternal, child health and Nursing services in Kalungu District, I provide technical and managerial leadership to the implementation of maternal and child health services including vaccination services, Family planning, Cancer screening, community sensitization, and engagement.
Q: You are studying for a Master's degree – what will this degree allow you to do?
The Masters of Public Health-global health will enable me to gain a deeper understanding of the complex and varied nature of health issues that affect people and their associated factors. By combining the clinical nursing skills and the public health knowledge I will be effectual in planning, implementation and evaluation of public policies affecting health of the communities.
Q: Has the perception of nurses changed over the last few years in Uganda — during the pandemic or after?
Nurses make up the majority of the frontline health workforce in Uganda. Despite their role, they are often not given due recognition for their skills. Their opinions are often not sought in planning and are underrepresented in top leadership roles leaving them to feel powerless. Furthermore, the image of nurses in media does not yet meet the professional image. As such, the public image is predominantly based on misconceptions and stereotypes often fueled by media. Despite some reputation gains during Covid 19 pandemic, by and large Nursing is still viewed as feminine and caring and not as an autonomous healthcare profession.
Q: What would you say is most needed right now in your work to reduce morbidity and mortality due to cervical cancer?
It's important to implement a comprehensive cervical cancer control program that ensures that girls are fully vaccinated against HPV and eligible women are screened for cervical cancer to enable early detection and intervention.
Q: Is there acceptance of the HPV vaccine? If not, how do you overcome resistance?
Since its introduction in Uganda, HPV vaccine uptake is steadily increasing though the coverage is generally still low. There is generally poor knowledge about cervical cancer, HPV infection and HPV vaccine itself. This is being addressed through community sensitization using media, community health workers and engagement of non-health stakeholders.
Q: Regarding child health, what is the situation in Uganda around childhood immunization? What are the main challenges nurses are facing to get children vaccinated? 
Before Covid 19, Uganda had a well-established vaccination program with national coverage rates of over 90% for most vaccines. However, disruptions due to Covid 19 resulted into a regression in performance. As a result there is a backlog of unimmunized children that needs to be cleared. Immunisation services are gradually returning to normal though there is now a growing threat of vaccine hesitancy facilitated by exposure to misinformation and conspiracy theories especially on media. Other challenges include inadequate healthworkforce, inadequate funding as well as inaccessible communities due to georgraphical barriers such as poor terrain.
Q: What would you say on International Nurses Day 2023 is your hope for nurses and midwives in the future?
Nurses and midwives should be provided with a healthy work environment that can foster the use of their expertise, skills and experience. I hope that there is increased involvement of nurses and midwives in top leadership and decision making. Finally, I encourage nurses and midwives to embrace a more active attitude and take a stand to increase their visibility through ongoing professional development, research and  innovation.
For more stories like this one, subscribe to our global immunization newsletter.
Latest BRAVE & BOLD Updates
BRAVE & BOLD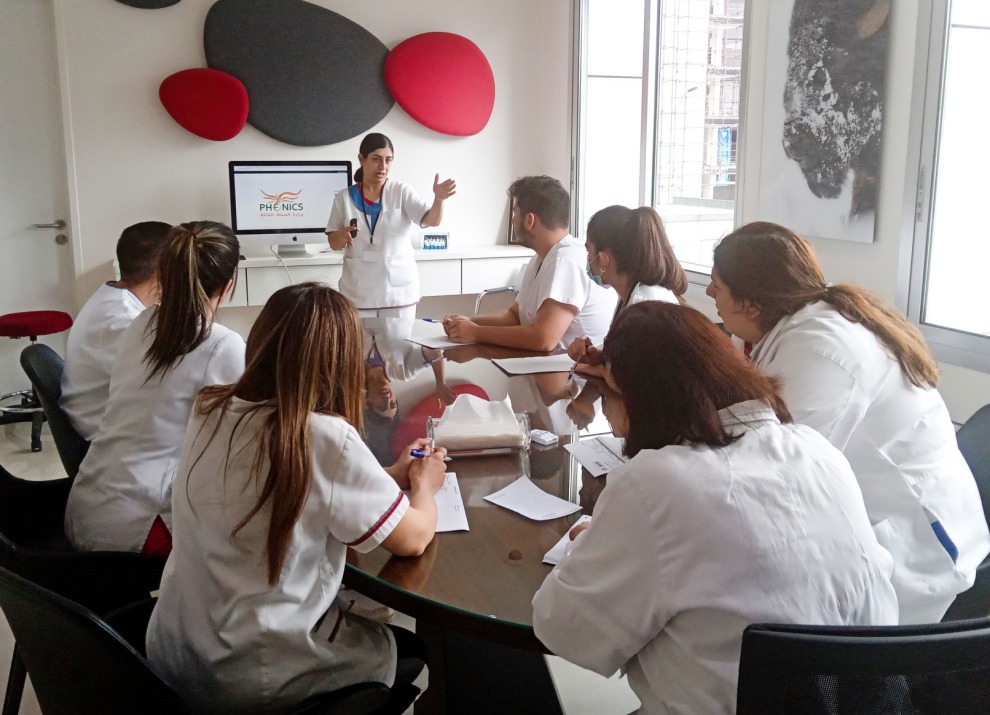 BRAVE & BOLD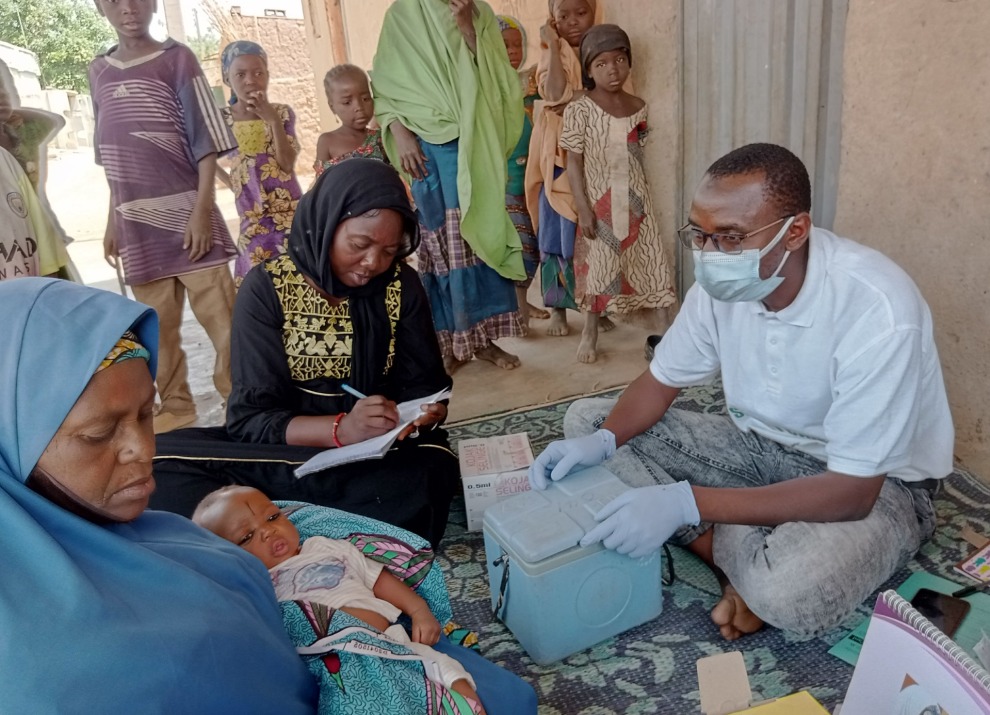 BRAVE & BOLD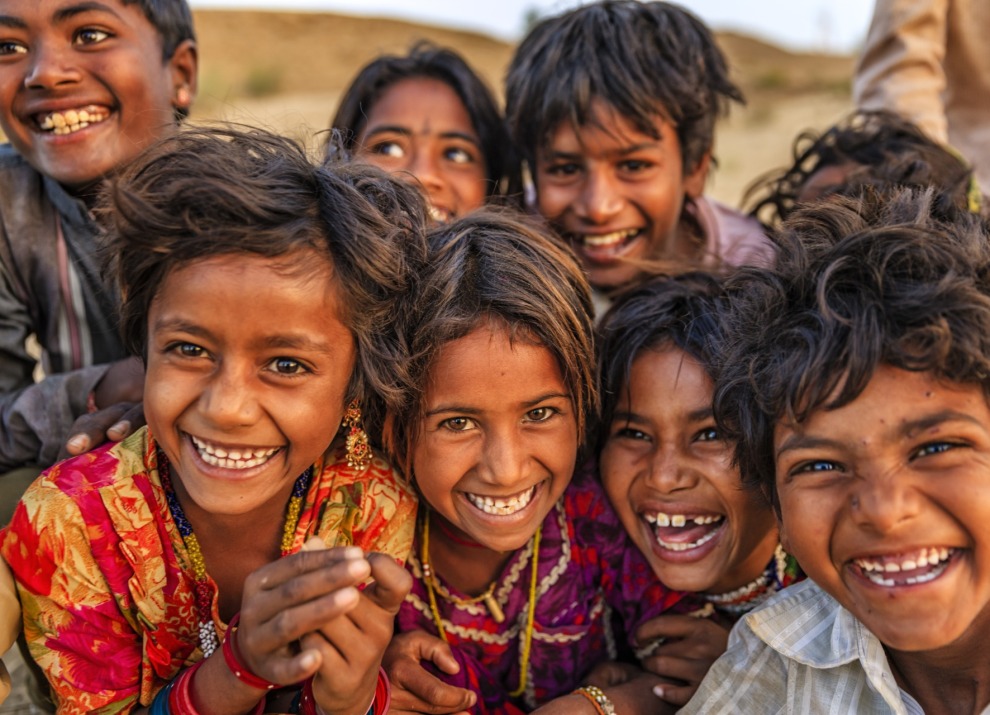 BRAVE & BOLD
BRAVE & BOLD
BRAVE & BOLD