BRAVE & BOLD
Sabin Jump-Starts BOLD Efforts To Improve Global Vaccination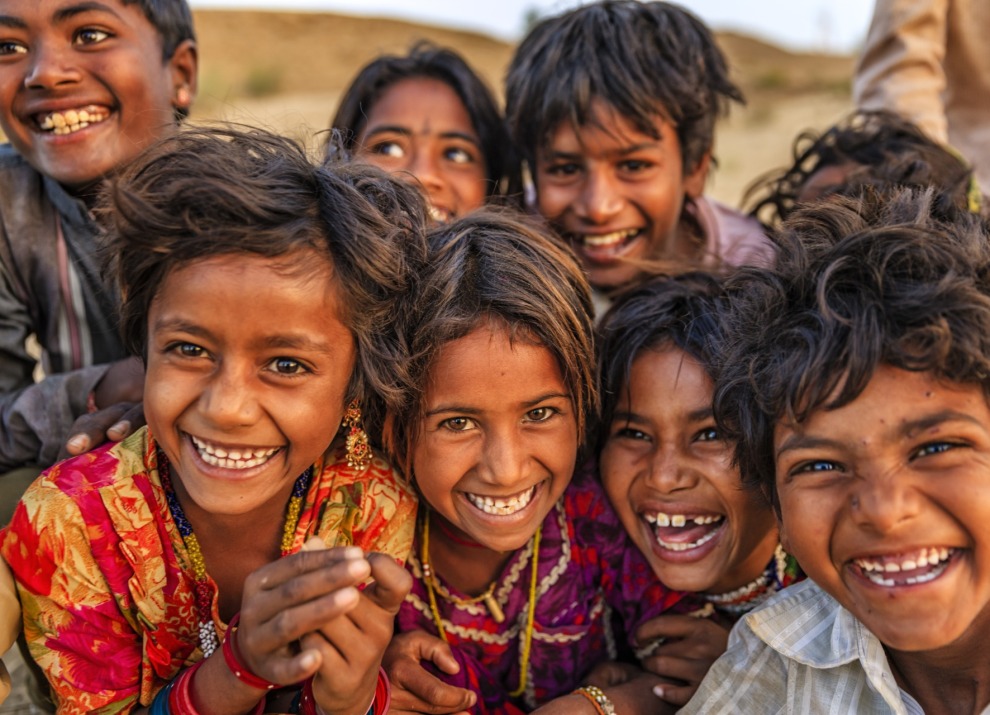 Editor's Note: An essay by Sabin's Global Immunization President Anuradha Gupta for World Vaccination Week.
There's more talk about vaccines than ever. UNICEF's latest report on the State of World's Children has confirmed what we all suspected: that fewer and fewer children are receiving life-saving childhood vaccines. Around 48 million children have remained zero dose in the three years between 2019 and 2021. HPV vaccination went down from 15% to just 12% of girls worldwide. As a result, the World Health Organization launched "The Big Catch-Up" during World Immunization Week. UNICEF started #BuildBackImmunity. A great deal of hard work lies ahead to identify and vaccinate missed children. Lifting HPV vaccination would also require out of the box thinking.
Progress through local leaders
At Sabin, we are focused on unlocking local leadership and initiative to fuel progress. We are excited by the results of our collaboration with WHO on the COVID-19 Recovery Fellowship. This unique experiment involving very small grants coupled with adaptive leadership, mentoring and coaching has succeeded in stimulating super-creative, hyper-local solutions across countries and continents. We are looking forward to disseminating these results to our 3,400 Boost Community members spread across 151 countries to showcase what is possible in spite of heavy odds. Cross-pollination of ideas and best practices, we believe, would inspire hope, optimism and a 'can do' resolution among those who are closest to the problem and best positioned to lead progress. There is more to come on this Fellowship, so please stay tuned.
Our work relating to Vaccine Acceptance and Demand continues to support on-the-ground research, co-designed in collaboration with communities. The insightful findings from this multi-disciplinary, collaborative program have surfaced issues rarely touched in the past, such as the unique barriers including stigma that trans-gender communities and people with disabilities faced during COVID-19 vaccination.
Our upcoming Vaccine Acceptance and Research Network (VARN) Conference in Thailand, co-hosted by UNICEF, will showcase the power of community-centered research in propelling new solutions. At this Conference, we would also advance our efforts to dig deep into challenges that are impeding the uptake of HPV vaccine.
The multi-country consultation that we organized during the International Pediatric Congress unraveled new issues, such as that SAGE guidance on HPV vaccination excludes trans-gender people and that the rationale for girls-only vaccination is unclear. Our aim is to maintain regular dialogue with national and sub-national professionals and service providers and galvanize all relevant stakeholders behind a movement, global to local, to prevent HPV and eliminate cervical cancer. It is unacceptable that 340,000 women die of cervical cancer every year despite the availability of a highly effective vaccine.
Dynamic and featuring country-level data
I am pleased to share that our Applied Epidemiology division continues to generate valuable evidence to contain typhoid and will publish this month a research supplement about managing integrated solutions, including the typhoid conjugate vaccine (TCV). Understanding post-vaccination impact in Nepal that introduced TCV last year, following determination of the disease burden by Sabin, is our next goal so that vaccine policy remains dynamic and is driven by country-level data.
Increasing outbreaks of measles, diphtheria, and polio are a reminder of the growing number of unvaccinated and under-vaccinated children. Besides service disruptions, hesitancy about vaccines is growing. Challenging times indeed but we remain committed to supporting BRAVE and BOLD solutions, to not just catch up but to race ahead.
For more updates on global immunization, subscribe to our newsletters.