Vaccinating 30 Million Habitants of the Amazon Against COVID-19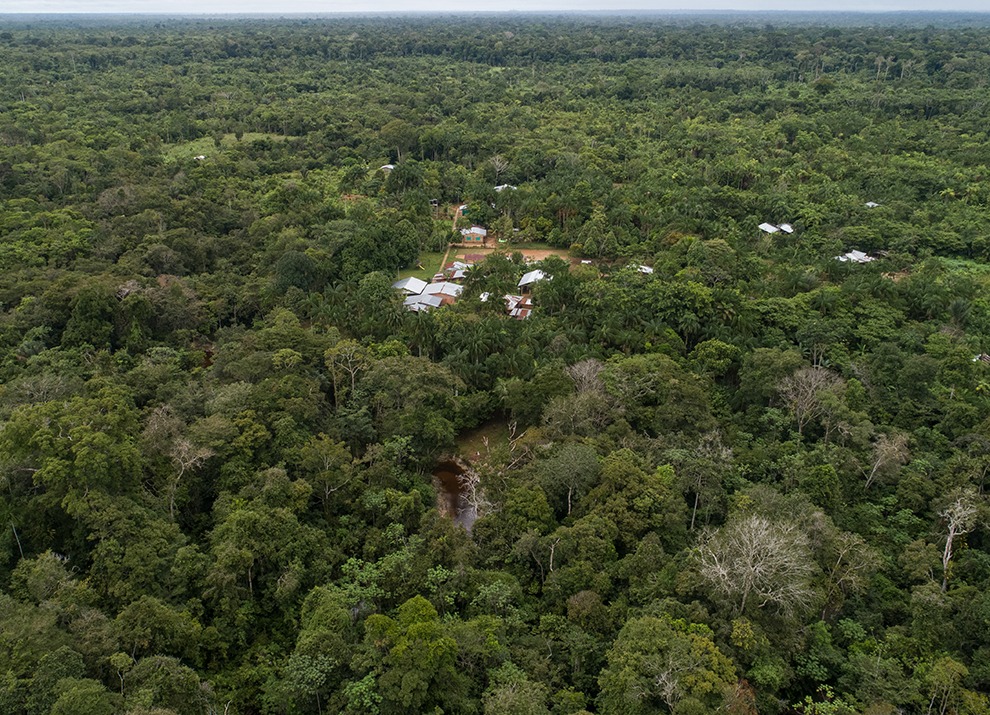 "It's so much easier to connect to your patient when you speak their native language. We've done this (connecting) through word-of-mouth with objective information… But that information has to come from people who inspire their trust."
We were sitting across from a health official in the heart of Colombia's Amazon Rainforest when he said it. I nodded along with my reporting partner, photographer Fernanda Pineda.
After all, that was the crux of our story and what had brought us here.
For the International Women's Media Foundation (IWMF) — supported by Sabin's Immunization Advocates program — we were reporting a story about the daunting task of vaccinating the 30 million people who live in the Amazon. The story was published in USA Today and can be read here.
The Amazon was a region unlike any other. Twice the size of India. Spanning eight different countries. Largely only accessible by river. With communities scattered across the dense jungle, many of which don't speak Spanish but rather one of the region's 300 indigenous dialects. Each community harboring a deep distrust of authorities after generations of neglect.
To compound matters, the region's endemically weak health systems were ravaged in the early days of the pandemic. and captured global attention.
There were enough hurdles to make your head spin. And yet, miraculously, vaccinations were moving forward.
We wanted to find out why and how. So we traveled out with indigenous journalist Alexis Rufino to his home, a small indigenous settlement tucked next to a small river branching off of the mighty Amazon River Basin called San Pedro de los Lagos.
The answers we found were far more interesting than we could have expected. They were full of contrasts, speaking to the complexity of the region we were in. Those conflicts were what we wanted to capture in our reporting in our deep-dive.
We wanted to show through our words and photography both how unique this region was, yet how it, too, was grappling with the same hard pandemic realities as the rest of the world.
At the beginning of the pandemic, communities like these closed themselves off to the rest of the world. People we spoke to in these communities said they'd accepted long ago that the state had failed them, but were served a stark reminder of that when COVID-19 swept across the region, claiming the lives of the most important members of their communities: their elders. They relied on the plants and herbs they had used as medicine for generations. In the void of official information by health authorities, disinformation about the vaccines began to ripple, often passed on through word-of-mouth.
Health workers knew this, and decided they needed to travel out to communities. They employed indigenous vaccinators like Romario Mujica, from the Ticuna people, who traveled for nearly a month by boat out to communities like San Pedro de los Lagos.
Many older members of the communities were open to vaccines from the get-go, each with stark memories of outbreaks of endemic diseases like yellow fever and malaria and how vaccines helped.
Yet longtime abandonment also initially sowed distrust among communities when Mujica and other care providers arrived with vaccines in tow. But upon learning that many of the vaccinators were from their very own communities, many opened up.
"When I speak to people they ask me, surprised, 'You speak Ticuna?' … Sometimes you even go house to house to speak with elders who aren't able to walk to where we're vaccinating," Mujica told us.
For us, that seemed to be the main takeaway of the story – the best health care is not rigid, but rather adaptable, fitting to the contexts of the populations you are serving.
---
About the Author
Megan Janetsky is a U.S. journalist covering Latin America for The New York Times, National Geographic, The Washington Post, BBC, Al Jazeera and other media organizations. She is a 2021-2022 Global Health Reporting Initiative fellow, a program led by International Women's Media Foundation with support from Sabin Vaccine Institute aimed at boosting reporting capacity on immunization and vaccines. Learn more about the Global Health Reporting Initiative here.