BRAVE & BOLD
Overcoming Challenges to Immunization in Northern Nigeria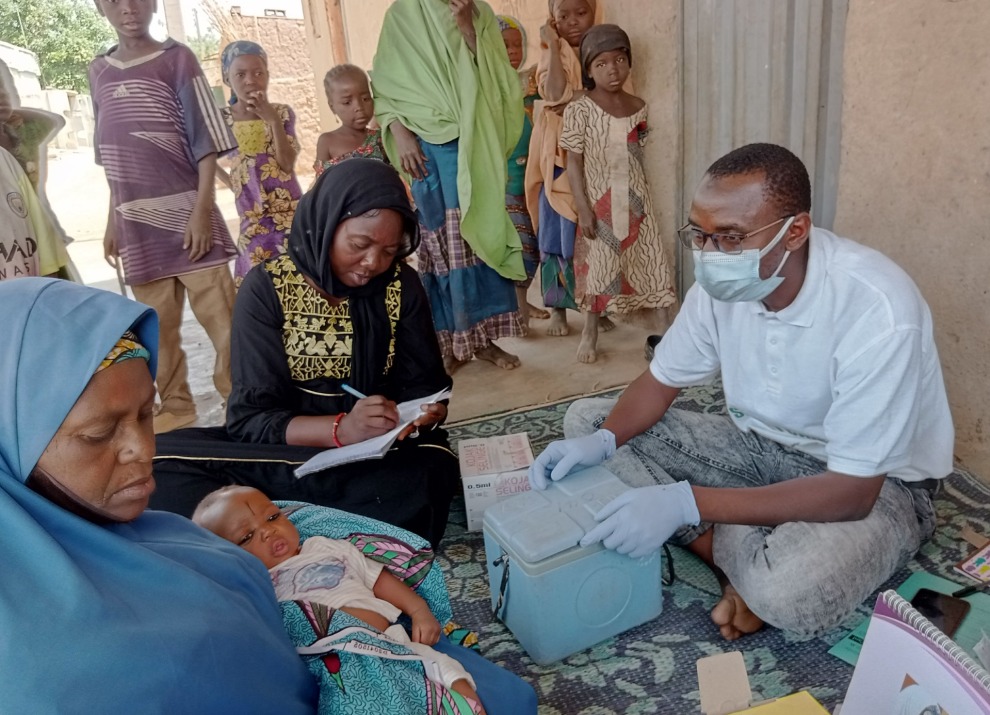 Some days, according to Tina Iroghama Agbonyinma, the most challenging part of her job in Northern Nigeria is her commute.
"I travel mostly every day except weekends," says the Social and Behavior Change (SBC) Facilitator for polio and routine immunization with UNICEF in the Kano state region. "I'm always on the road." Established settlements are two hours away. Reaching some of the more remote areas "will take me like 3, 4, 5 hours from my takeoff point to destination. It can be 400 kilometers at times."
Tina's work is filled with challenges. She is responsible for providing life-saving immunizations to 378 settlements in a district that includes hard-to-reach, scattered, underserved communities as well as nomadic groups and seasonal migrants. The area also includes more than 100 distinct ethnic groups and faces security challenges such as armed robbery, cattle rustlers, and kidnapping for ransom.
Her goal: to immunize any zero-dose children in the settlements that she covers. After her commute, the next hurdle is often the advocacy, communication, social mobilization, and research she must present to convince groups that vaccination is safe and important. "Some people don't understand what the vaccine is, some don't want the vaccine," she says. "Those attitudes of people need to be changed for them to know vaccines are made to prevent disease and protect children or other targeted groups. In that way, I'm helping the community to get vaccinated and protect them against deadly diseases."
Navigating Gender Issues
A 10-year immunization veteran, Tina is passionate about eliminating any barriers. She credits the community activation and adaptive leadership skills she learned from her 2021 Sabin Boost Flagship Fellowship with helping her identify barriers to immunization and develop creative, community-centered solutions. "The strategies we are using are almost the same as those I used before, but I learned more about the way it's aligned to problems, how and what strategies to use at a particular time."
For example, "Gender issues can cause a lot of children to not be immunized," she notes. "If you are a woman in some of these places, you don't have the sole right or power to make decisions." Tina often meets with men who are heads of the household, "to tell them about the rights of women to vaccination, to make decisions, to get themselves and their children vaccinated."
"The strategies we are using are almost the same as those I used before, but I learned more about the way it's aligned to problems, how and what strategies to use at a particular time."

Tina Iroghama Agbonyinma

Social and Behavior Change (SBC) Facilitator
Building Community Trust
"The first thing you do is to look for an influential person who can be able to support you," she says. "If he too wants a change, if he too wants you to be able to reach the children, it means you start from that person first." Identifying a leader ally, she says, "will solve more of your problems, because once he accepts, the others are definitely going to accept."
In one settlement with many children who had missed vaccine doses, Tina invited the women from the missed households to a community meeting. Instead of trying to persuade them to get their children vaccinated, she asked them to talk about their challenges and issues. This sharing and listening, she says, helped her better understand the gender dynamics in the community. Knowing that Tina truly cared about them and their children, she adds, meant the women became more interested and engaged with the vaccination activities.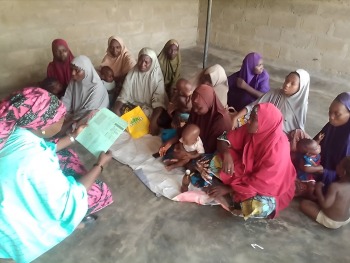 "Some of the children were having what was suspected to be heart disease, and the women never knew that this was as a result of not being vaccinated. I addressed the issue, and enlightened them on why some of the children were malnourished. They became interested in knowing more." Then Tina told them she would be coming the following day to vaccinate their children. When she returned and began going house to house, "We were able to vaccinate those children and get them back to health."
Following the community meeting, Tina built strategic relationships. She conducted meetings with male heads of households and key male community leaders to develop support for vaccination. Over the following weeks and months, Tina was able to get the approval of the male heads of household. She continued to develop the interest and engagement from the women who brought their children to the health facilities and who remained involved in immunization campaigns. She was also able to discuss other health issues with the women, such as "how to take care of their body, breastfeeding for new mothers, handwashing and other hygiene."
Realizing Her Dream
Tina always recognized the importance of building trust. She credits one of the skills learned from her Boost fellowship, "actor mapping" (identifying key influencers and their interrelationships), with helping her cultivate strategic relationships to reach her immunization goals. She also builds relationships with as many people as she can. "Even the smallest person in the community can whisper something really important to you." To keep these relationships strong, "You have to follow up to make the community really begin to accept the vaccine," she says. "It's not about just one-time acceptance."
Tina says she sees significant change in outcomes since her Boost fellowship, and is proud of her success vaccinating children that were previously missed. She has reduced the number of zero-dose children. "As an immunization professional, I'm really, really very fulfilled to have been able to actualize my dream of reaching women and children, knowing that I got groups in the community to accept the vaccination."
For more updates on global immunization, subscribe to our newsletters.
Latest BRAVE & BOLD Updates
BRAVE & BOLD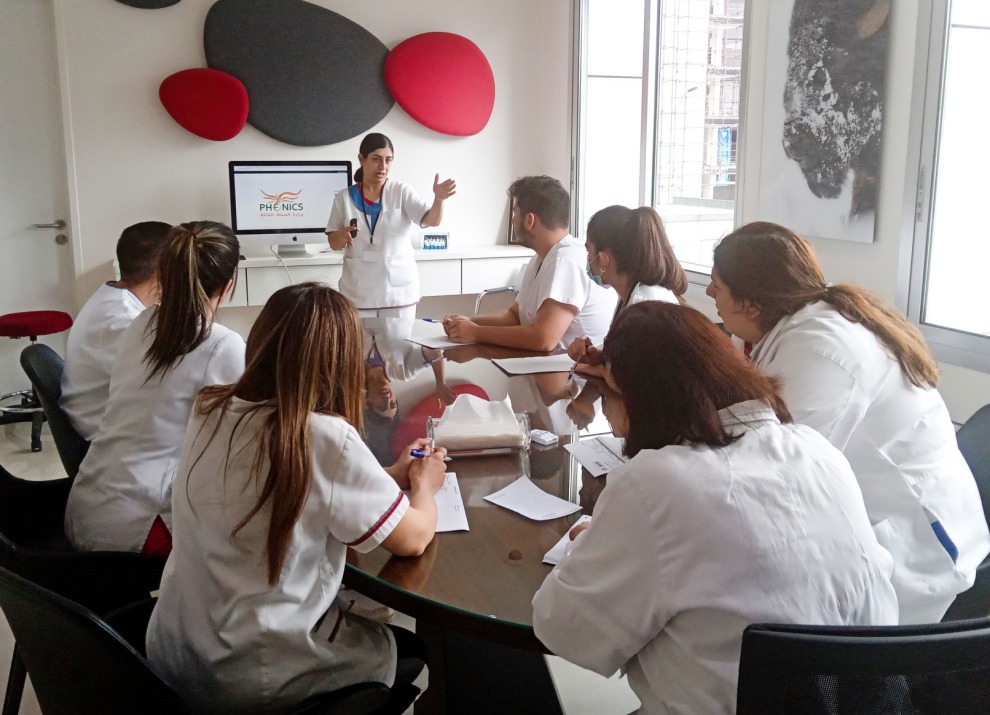 BRAVE & BOLD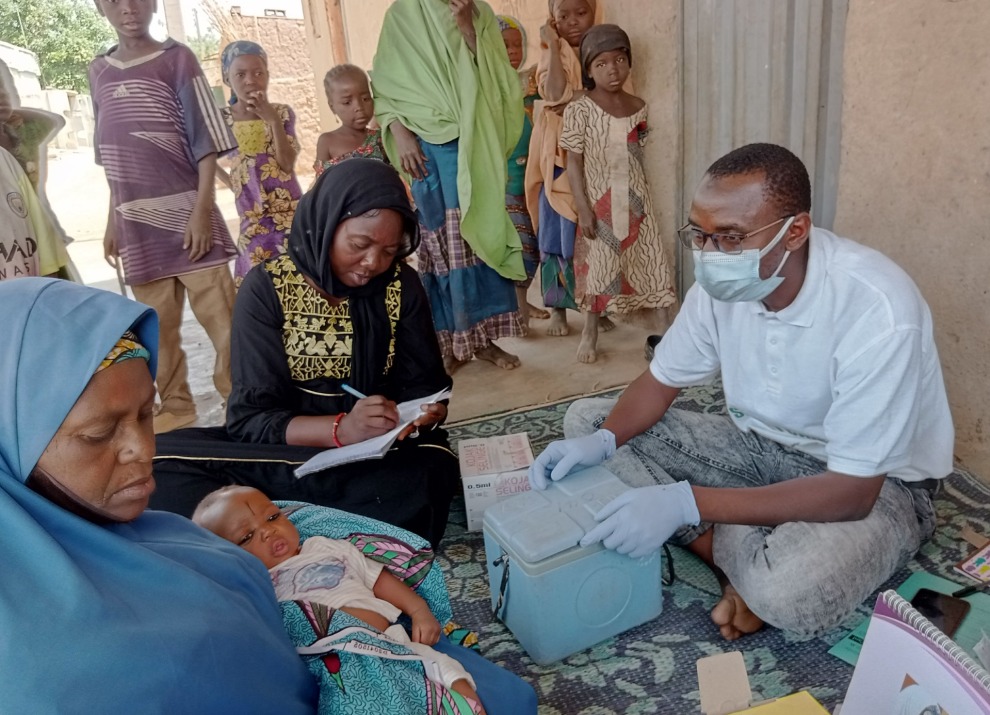 BRAVE & BOLD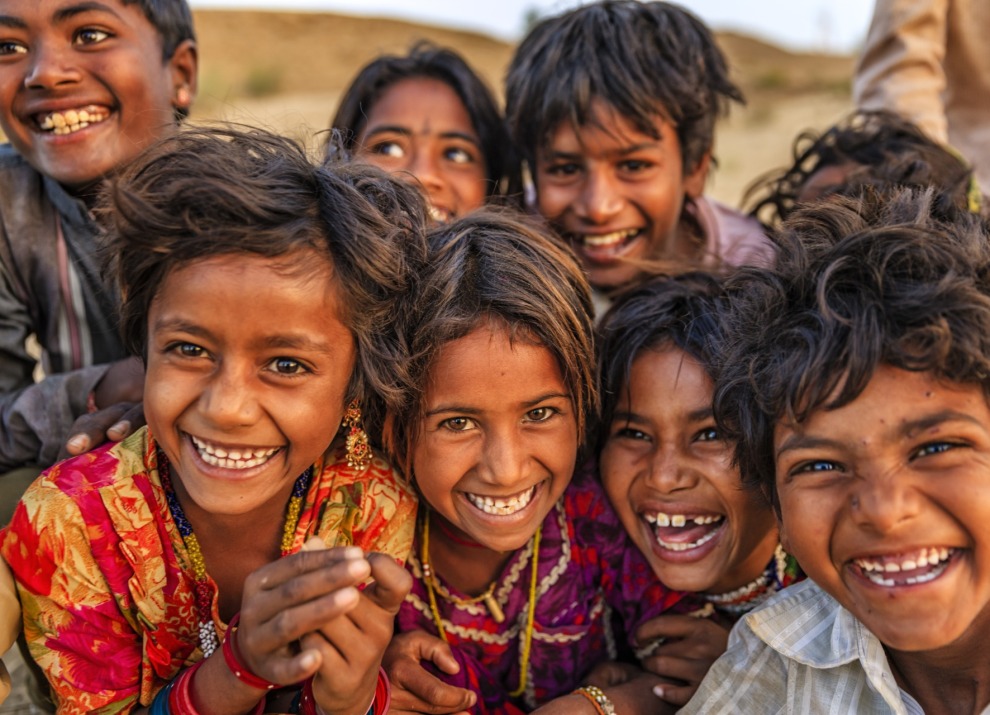 BRAVE & BOLD
BRAVE & BOLD
BRAVE & BOLD